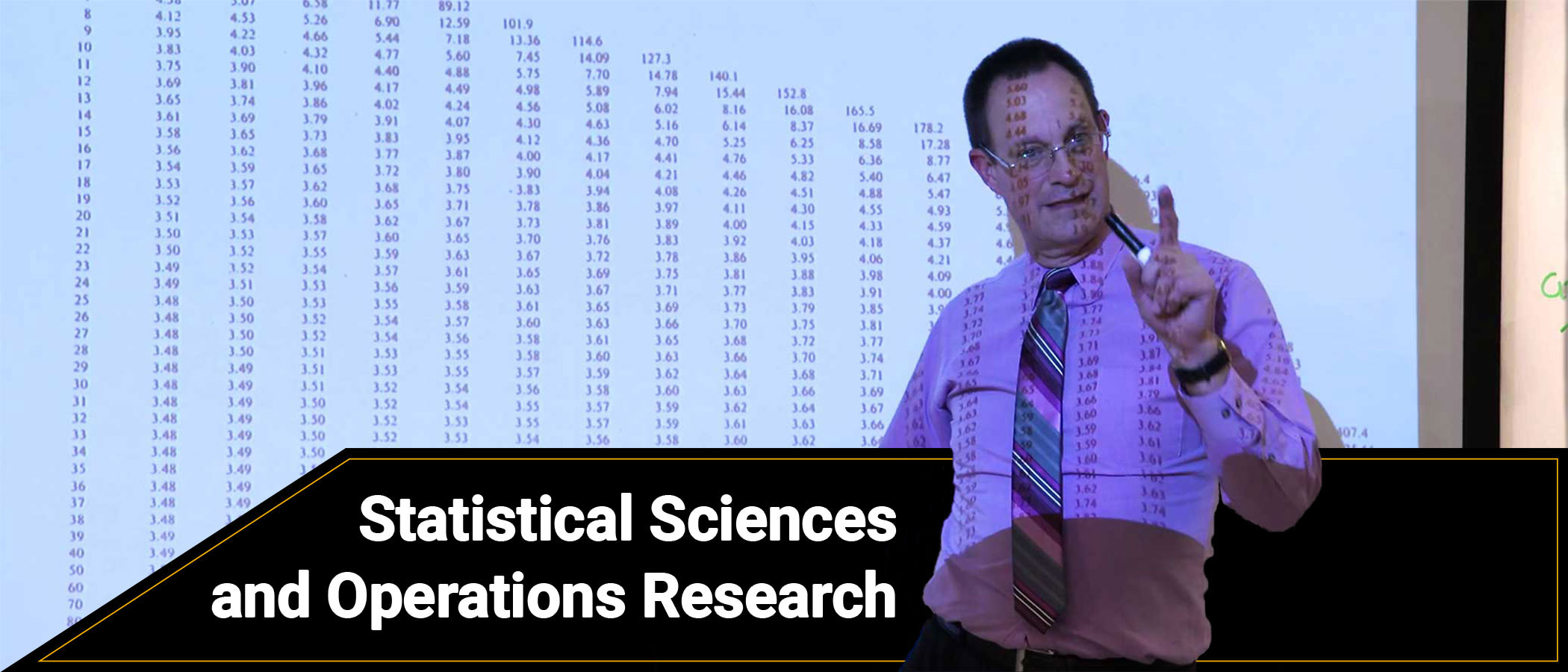 Welcome to the Department of Statistical Sciences and Operations Research at VCU, where we offer a strong undergraduate and graduate education. We have an increasing focus on the development of cross-disciplinary efforts, to prepare our students for real-world applications and stimulating employment and career opportunities. Students will find an involved and dedicated faculty committed to teaching and research.
The Department of Statistical Sciences and Operations Research at Virginia Commonwealth University is committed to the dual mission of research and teaching at the bachelor's, master's and doctoral level. In research, the goals are to advance the fields of statistics and operations research to keep faculty on the forefront of the field, and to maintain an educational program consistent with the latest technology and development of the discipline. In teaching, the purpose is to provide high quality education in statistics and operations research to undergraduate as well as graduate students, in preparation for professional careers at all levels. Service to the statistics and operations research professions is also an important aspect of the department's activities.
Meet Harrison
Originally an urban and regional studies major, Harrison Brock was introduced to how statistical practices were used in that field, which inspired him to switch his major to statistics. Visit our 'Meet a Student' page to read more about Harrison's favorite class, favorite professor, and what he plans to do with his bachelor's degree in statistics.