Starting Over: Jessica Seppi took a class that caused her to change direction, and she couldn't be happier
January 13, 2022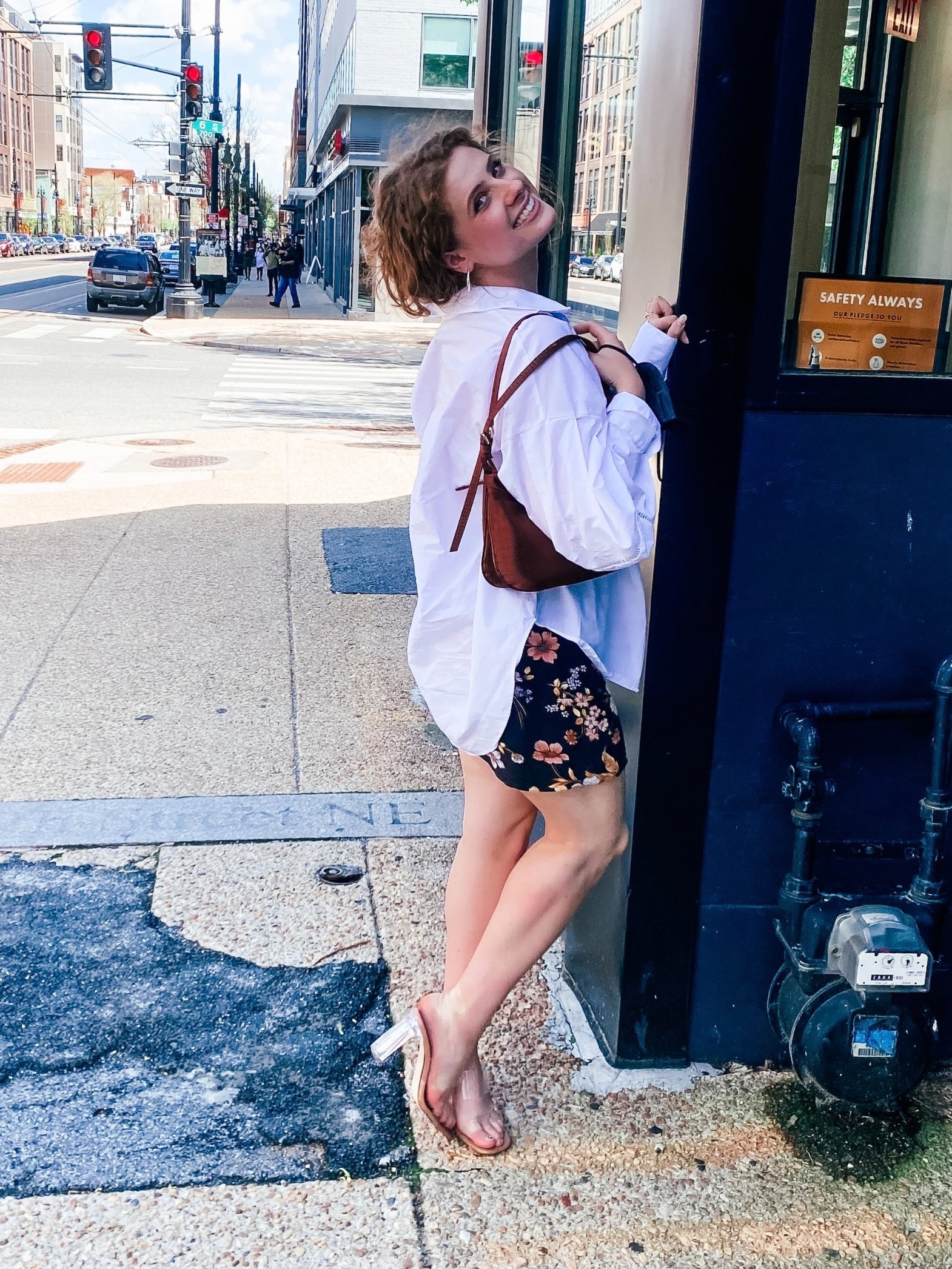 Jessica Seppi never intended to major in statistics when she started college, nor did she plan to attend VCU. But, she ended up doing both.
She enrolled in James Madison University's School of Media Arts and Design in 2018 to pursue broadcast journalism.
"That's what I thought I wanted to do," said Seppi, now a senior in the College of Humanities and Sciences at VCU.
She also thought she would enjoy JMU's atmosphere.
"I liked the idea of the football games, school spirit, etc.," she said. "[But] I missed the urban environment like I had living in McLean, Virginia. I had a friend that went to VCU. I visited and fell in love with the university and the city of Richmond."
In 2019 Seppi transferred to VCU for her sophomore year, enrolling in mass communications with a broadcast journalism concentration. She didn't think about switching her major until she took a required introduction to statistics class.
"I loved it," she said of statistics. "I wasn't entirely satisfied in broadcast journalism so I made statistics my minor. The more statistics classes I took, the more I realized I needed to make this decision. I took the gamble in the fall of my junior year and switched my major. I wanted to do what makes me happy."
Changing her major will provide more opportunities after graduation, she said.
"I want to move to New York City, and I want a job that is potentially more lucrative," she said.
She compares the field of statistics to a puzzle where you try to find an association between two or more items by testing statistically, creating models and analyzing the data.
She cites one of her recent course examples regarding compensation of data scientists across America. Using a dataset sourced from Kaggle, an online community of data scientists, Seppi found there was not an association between race and annual compensation of data scientists across America, but she did discover an association between higher education levels and their annual compensation.
"Statistics gives you the opportunity to explore. You can apply it to anything in life. It's math but it's math being applied to real-world things," she said.
Studying in a STEM field is intimidating, but Seppi sees that type of challenge as an opportunity to shine, she said.
"Most of my peers are likely male. If anything, that makes me more comfortable to advocate for myself and to stand out. I have [the] opportunity to show future employers and counterparts that I can do this. I am unique, so show them why," she said.
She is happy that she changed majors.
"I am learning so much. I love it," she said. "All the teachers are so wonderful. It's so great that I made the switch. I followed my heart."
Her tip to others is that you can always make a switch. "Although the unknown is scary, if your gut tells you that this is something you need to explore, then explore it," she said. "You will miss out on an opportunity you could have if you don't take the leap."
---
By Joan Tupponce