Yanjun Qian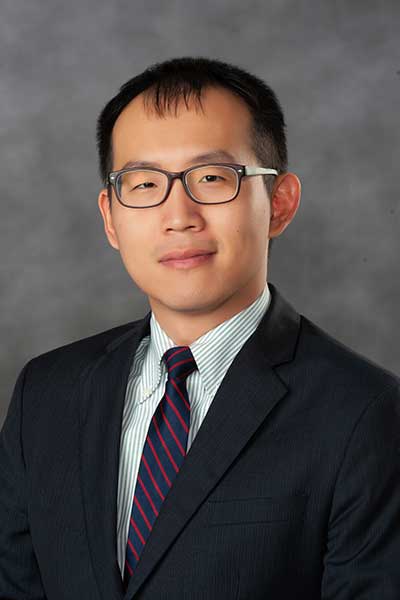 Assistant Professor
yqian3@vcu.edu

Office: Room 4134, Grace E. Harris Hall
Education
B.S., Automation, Tsinghua University, Beijing, China, 2009
M.S., Automation, Tsinghua University, Beijing, China, 2012
Ph.D., Industrial and Systems Engineering, Texas A&M University, 2018
Dissertation Title: Data Science Methods for Analyzing Nanomaterial Images and Videos, Advisor: Dr. Yu Ding
Research Interests
My primary research interests include quality statistics, statistical learning, and signal/image processing with the applications on high-dimension and dynamic data. My current research focuses on developing analyzing and control methods for nano images and videos captured by electron microscopes, which will expedite the work in both nanoscience and nanomanufacturing.
Select Publications
Yanjun Qian, Jianhua Z. Huang, and Yu Ding, "Identifying multi-stage nanocrystal growth using in situ TEM video data", IISE Transactions, vol. 49, no. 5, pp. 532-543, 2017.
Ling Dong, Xiaodong Li, Dan Yu, Hui Zhang, Zhong Zhang, Yanjun Qian and Yu Ding, "Quantifying nanoparticle mixing state to account for both location and size effects", Technometrics, vol. 59, no. 3, pp. 391-403, 2017.
Yanjun Qian, Jianhua Z. Huang, Xiaodong Li and Yu Ding, "Robust nanoparticles detection from noisy background by fusing complementary image information", IEEE Transactions on Image Processing, vol. 25, no. 12, pp. 5713-5726, 2016.
Professional Affiliations
Institute for Operations Research and the Management Sciences (INFORMS)
Institute of Industrial and Systems Engineers (IISE)
Society of Industrial and Applied Mathematics (SIAM)
Honors and Awards
Graduate Teaching Fellowship, Texas A&M University, 2016-2017
QSR Best Student Paper, Quality Statistics and Reliability Section, INFORMS Annual Conference, 2015
1st Place in Dow Chemical Big Data Competition, INFORMS Student Chapter at Texas A&M University, 2013